January 2022
Dear Reader,
In 2022, CPI is celebrating its twentieth year of contributions to peacebuilding in a variety of contexts spanning West Asia, North Africa, the Sahel, the Lake Chad Basin, and East Africa, addressing a multitude of tensions and polarizations across these regions. Over the past two decades, CPI has met and collaborated with men and women, young and old, from diverse backgrounds, who are fully committed to promoting peace in their communities. We would like to express our gratitude and appreciation to all these partners in peacebuilding, without whom CPI could not have carried out its mission.
In this newsletter, you will find two contributions, the first by Moktar Aoufa, which aims to delineate the contours of possible negotiations to resolve tensions in the central Sahel. The second contribution is a presentation of a CPI contribution in Arabic entitled "Introduction to Conflict Transformation", available online on our website.
We wish you a Happy New Year 2022!
The CPI-Geneva Team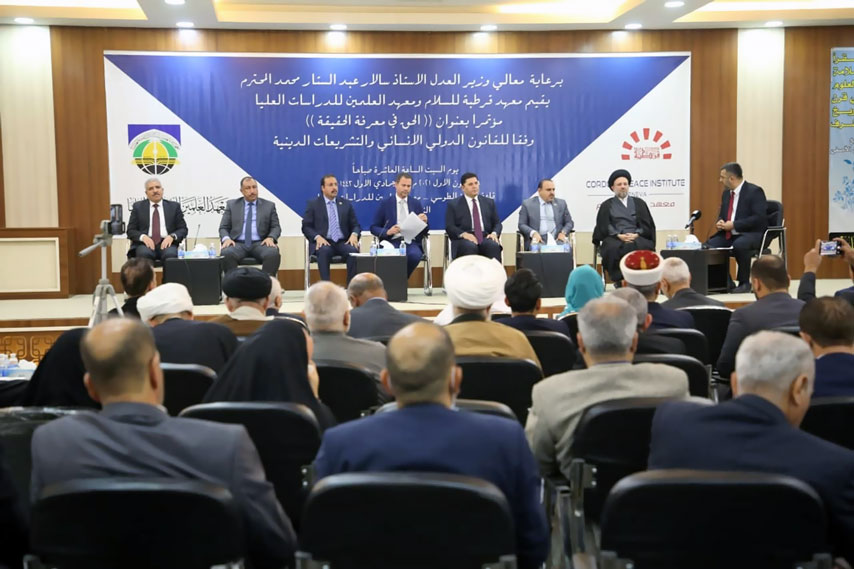 Najaf, Iraq, 18 December 2021. National conference on the right to know the fate of the missing persons. Source: Al Alamain Institute of Higher Education.
News of the Institute
---
Iraq - On 17-18 December 2021, in partnership with Al-Alamain Institute of Higher Education, CPI organized in Najaf a National Conference on "National Mechanisms to Know the Fate of the Missing (Challenges & Solutions)". Over 200 participants attended the conference, including religious and community leaders, the Iraqi minister of Justice, and several representatives of the federal government in Baghdad and the government of Kurdistan, as well as experts in international humanitarian law and international human rights law. The conference adopted a series of recommendations to be implemented in order to address the right to know the fate of missing persons.
Nigeria - CPI is pleased to announce the launch of the new phase of its program in Nigeria, entitled "Empowering Youth through the Dissemination of 'Constructive Alternative Narratives'" funded by the Peace and Human Rights Division of the Swiss Federal Department of Foreign Affairs. This project, which builds on work ongoing since 2015, started in December 2021 and will last for a period of 15 months is executed in partnership with our local partner, Dar al Andalus Center. It helps to equip young people and opinion shapers with a deeper understanding and critical thinking based on the true precepts of Islam and encourages greater intra- and inter-religious engagement, which are fundamental elements for ensuring peaceful coexistence in Northeast and North central Nigeria.
Publication - The Role of Value Systems in Conflict Resolution, CSS Policy Perspective
Understanding, "right-sizing," and adequately respecting the role of value systems in conflict transformation avoids both over- and under-emphasis. It aims at a better understanding of the interplay between tangible conflict issues and religious or secular value systems, argue Abbas Aroua, Jean-Nicolas Bitter and Simon J. A. Mason in this CSS Policy Perspective.
https://css.ethz.ch/en/center/CSS-news/2021/11/the-role-of-value-systems-in-conflict-resolution.html
---