March - April 2018
Dear Reader,
The next month will see important elections across the Arab-majority world: Tunisia's long-delayed municipal elections and important parliamentary elections in both Iraq and Lebanon. Despite so many challenges, there is a good chance that these elections will be relatively free and fair, and will give support to democratic progress in a region which is sadly lacking in truly representative government.
The Cordoba Foundation of Geneva is active through its programs in encouraging the political participation of the broadest possible spectrum of ideologies, so that there is a true exchange and acceptance of diverse points of view. We believe this approach will build inclusive, tolerant societies which reject violence and extremism.
We wish Iraq, Lebanon and Tunisia peaceful and successful elections, and continued progress towards stability, harmony and respect for the rights of all.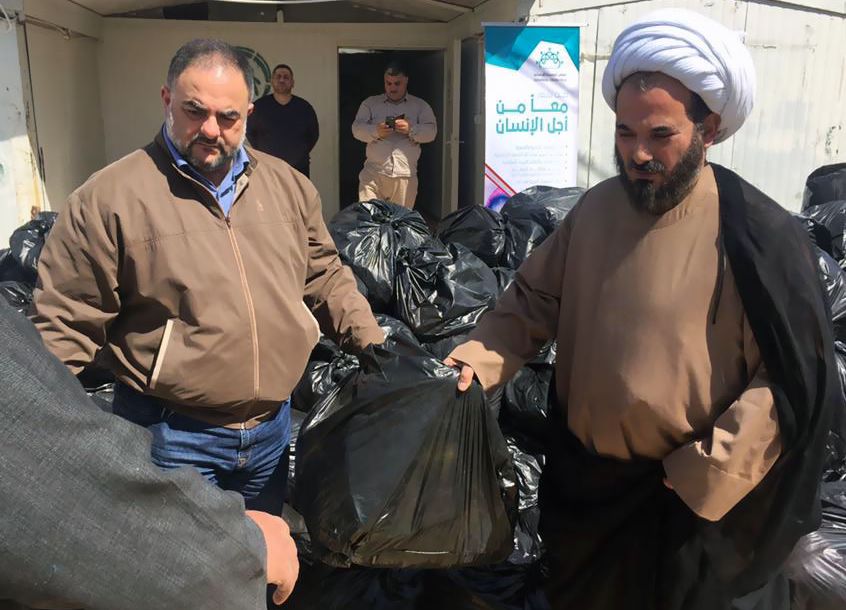 Humanitarian Charities Forum's clothes distribution, Bar Elias, Lebanon
News of the Foundation
---
Iraq - Participation of the CFG in the workshop "Youth in Iraq: Developing Capacities for Active Citizenship" organized by PRIO in collaboration with Kalima Center for Dialogue and Cooperation, and the Center for the Study of Islam and the Middle East from 3-4 February in Kyrenia (North Cyprus). More info on: https://www.prio.org/News/Item/?x=2265
Zanzibar - Training for Zanzibari Imams, Madrassa teachers, and journalists in conflict transformation, conflict analysis, and peace journalism, in collaboration with the Office of the Grand Mufti of Zanzibar, from 9-16 February, in Zanzibar (Tanzania).
PVE - Participation of the CFG in the "Implementation meeting for the Plan of Action for Religious Leaders and Actors to Prevent Incitement to Violence that Could Lead to Atrocity Crimes" organized by United Nations office on Genocide Prevention in partnership with the World Council of Churches, the Network for Religious and Traditional Peacemakers, and KAICIID Dialogue Center, from 13-15 February in Vienna (Austria).
Lebanon - The Humanitarian Charities Forum distributed clothes to 350 Syrian families residing in the "Hikma" refugee camp in Bar Elias in the Bekaa, in cooperation with the CFG and the Embassy of Switzerland. 15 March in Bar Elias (Lebanon).
Sahel - The CFG, in partnership with the Swiss FDFA, organized its 5th Sahel Platform for the promotion of peace. This meeting aimed at monitoring peace projects in the Sahel region and discussing regional themes such as humanitarian cooperation between actors with various profiles and the issue of Qu'ranic schools in the Sahel. It brought together participants from Mali, Chad, Niger, Nigeria, and Mauritania. 27-28 February, Bamako (Mali).
Tunisia - Exploratory mission and workshop on promoting political participation and civic engagement of Tunisian youth, by the CFG, in collaboration with El Jahedh Forum, 19-23 February and 9 March in Tunis, (Tunisia).
Tunisia - Workshop on the evolution of the Salafi movement in the Tunisian context, in collaboration with League of Tunisia for Culture and Plurality, 7-8 March in Gammarth (Tunisia).
Iraq - Participation of the CFG in the "Track II Practitioners' Meeting on Fostering National Consensus on Reforms in Iraq" organized by European Union External Service from 14-15 March in Brussels (Belgium).
---