July - September 2020
Dear Reader,
The explosion that devastated central Beirut on August 4th came as a culmination of Lebanon's worsening economic, social and environmental crisis and years of neglected political responsibilities. It is more than a decade since vast quantities of rubbish accumulated throughout Beirut, causing severe health and environmental problems, due to the inability of politicians to agree solutions for its safe disposal. Complaints of endemic corruption have continued to grow in the years since, among a population frustrated with worsening living conditions, while the sectarian nature of Lebanese politics contributes to paralysis in dealing with issues in a collaborative and cohesive manner.
In recent years, CPI has initiated joint projects between humanitarian actors from different backgrounds across the spectrum of Lebanese society. We have learnt from these experiences that practical cooperation leads to greater understanding and engagement among diverse parts of society – including bringing together the youth, who are key to a better future and who have been increasingly active in criticising of Lebanon's political elite. The dialogue that emerges from working together towards a negotiated common goal breaks down endemic suspicions of "the other". For the people and leaders of Lebanon, it is our sincere hope that this crisis leads to greater opportunities for dialogue, shared projects, and the inclusion of all parts of society in creating a way forward together.
In this issue of the Newsletter, you will find a first contribution by our local partner in Nigeria, Dar al-Andalus Centre, reporting on a training workshop held in Maiduguri in early September. The second contribution commemorates the 13th anniversary of the death of Shaikh Mahmoud Bouzouzou (with glasses in the middle of the picture), who was a member of the Board of Trustees of CPI (2002-2007).
The CPI Team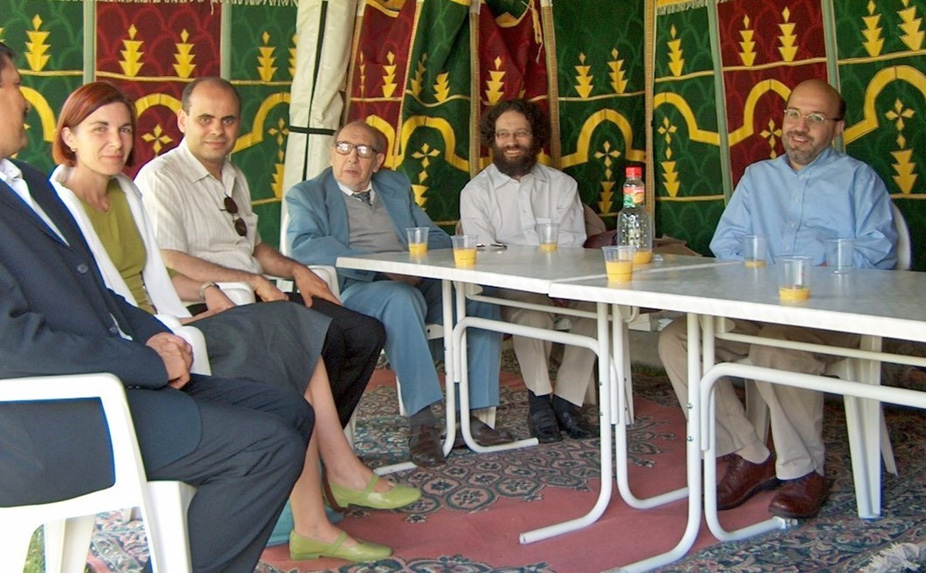 Meeting of the CPI Board of Trustees on June 25, 2004,
during the "Tente du Dialogue", Parc Tremblay, Geneva
News of the Institute
---
Nigeria - In September, CPI's partner in Nigeria, Dar al-Andalus Centre, organised a two-day workshop for journalists in Maiduguri, Borno State. More than 40 journalists participated, from TV, radio and print media, as well as bloggers and social media influencers. The workshop generated many learnings and much enthusiasm for how ethical and responsible journalism in difficult circumstances can contribute to peace and was perceived to be extremely relevant. More details can be found in the first article below, contributed by Dar al-Andalus Centre with an introduction by Dr. Bala Muhammad.
Zanzibar - In July, CPI and its Tanzanian partner Friends of Zanzibar implemented six one-day training sessions on multi-stakeholder dialogue for seven Zanzibar community elders, mediation for two groups of 35 students and 30 NGO youth leaders representing 10 different universities and 17 civil society organisations. A training session on community-based early warning & rapid response mechanisms was given to 26 community actors in Pemba. Furthermore, a training session on peace journalism was given to 34 journalists from Unguja and 10 from the Pemba Press Club. All training sessions were delivered in English and Kiswahili.
Nouakchott - On 11 August 2020, CPI obtained the Mauritanian government's approval to establish its regional bureau for the Sahel and Chad Lake Basin operations in Nouakchott. This office will coordinate the Institute's programmes in these regions.
---