April - June 2020
Dear Reader,
After several months of lockdown, Europe is slowly starting to return to normal life, while the pandemic continues its devastating progress in many parts of the world. What has most marked the past three months can be summed up in one word –uncertainty. The modern, globalized world that was so sure of itself has been shaken by a crisis that has demonstrated its lack of preparedness for an event of this magnitude. It has allowed the appearance of different societal fractures which were previously hidden and shown the unpredictability of the future. A second wave is indeed to be feared, and serious economic consequences are approaching, geopolitical tensions have been exacerbated and some countries are taking advantage of the opportunity to reduce individual freedoms.
But this period has also shown the latent desire for change among many citizens in the world: a change towards a more egalitarian economic order, more moderate and locally sourced consumption, and more equal societies. We have seen this most notably through the various demonstrations of support for previously ignored or forgotten professions.
Like everyone else, CPI has been affected by the lockdown measures and has closely followed both their negative and positive effects. Many of our activities on the ground had to be paused from one day to the next, with the complete halt of commercial flights and the closing of borders. We have therefore made the most of this period to concentrate on research and build new links with partners, and we have also brought concrete support to COVID-19 prevention measures through practical projects.
In this newsletter, you will find our review of the new book "Winds of Change", and an article explaining the importance of the "Practice-Research-Training" nexus in our peacebuilding methodology.
With best wishes from the CPI team.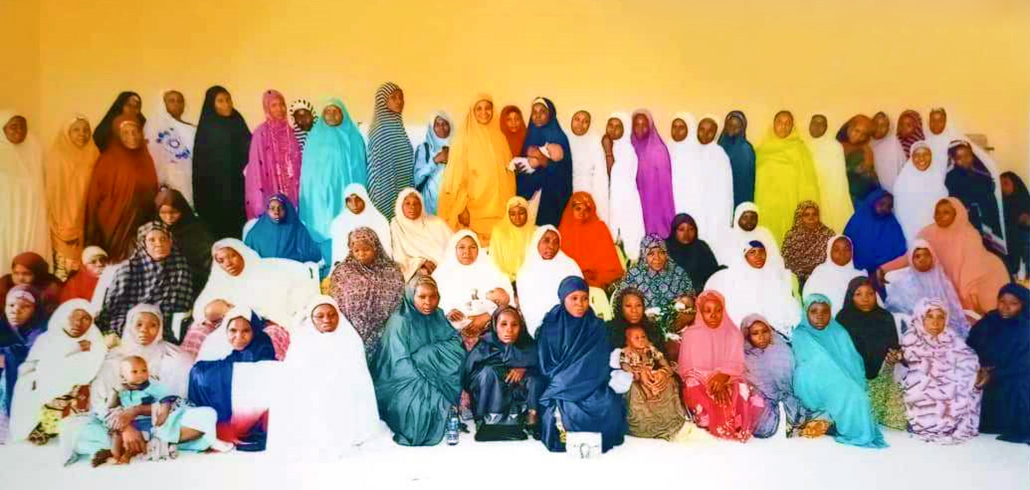 Training workshop for women from IDP camps in Maiduguri (Nigeria), Mai 2020
News of the Institute
---
COVID-19 Prevention
Nigeria - CPI coordinated Swiss support to the Kano-based Dar al-Andalus Centre (DAAC - https://www.facebook.com/AndalusDar/), to support their development and broadcasting of new radio and TV dramas, as well as engaging credible voices among youth and community leaders, to create awareness of best prevention practices for COVID-19 and to mitigate community tensions.
East Africa - Working with its partner "Friends of Zanzibar" and with Swiss funding, CPI initiated the translation and dissemination in Kiswahili of "The Muslims' COVID-19 Handbook", a spiritual and practical guide to dealing with and preventing COVID-19, published by Spiritual Antidote. The guide has been circulated widely in hard copy and online throughout East Africa and has been very well-received. The English and Kiswahili version of the handbook can be found at: http://www.spiritualantidote.com/the-muslims-covid-19-handbook-1
Virtual Madrassa - CPI is working with the ICRC in the coordination of a series of on-line deliberations ("Virtual Madrassas") with well-respected Islamic religious scholars, to develop and promulgate opinions on issues relating to COVID-19. Guidance issued so far has dealt with funerals and burial rites, and the sensitive matter of the treatment of the mortal remains of COVID-19 victims.
Nigeria – Training of Women IDPs - In early March, before COVID-19 and social distancing came to northern Nigeria, CPI's local partner Dar al-Andalus Centre (DAAC), carried out a training workshop for women from IDP camps in Maiduguri, Borno State. The women learned valuable skills, including tie-and-dye and the fabrication of pomade, air freshener and liquid soap, and were provided with seed money to continue their activities. Participants also received trauma counselling and guidance in dealing with extremist messages, in order to share this knowledge within their families and communities. The project was supported financially by the Swiss Foreign Ministry. See DAAC's work on https://daralandalus.org.ng/
---
Book review: Winds of Change: The Challenge of Modernity in the Middle East and North Africa
edited by Cyrus Rohani and Behrooz Sabet, London: Saqi Books, 2019