January - March 2020
Dear Reader,
The eyes of the world are currently fixed on the dramatic effects of Covid-19, with travel bans and widening quarantine measures impacting trade and global economies. These come at the same time as the rapid fall in oil prices following the disagreement between Russia and Saudi Arabia, and the sell-off in stock markets worldwide.
At such times, it is easy to forget the agonising long-term wars that continue to damage lives and livelihoods in a number of countries, leaving an impact of human and communal suffering which will take decades to heal after the fighting stops. Our weapons are too powerful, the damage too remote, and our attention span too short.
We therefore include in this issue articles on Yemen and Libya, in the hope that serious efforts can be made locally, regionally and internationally to find just and peaceful solutions to these two devastating conflicts.
With best wishes from the CPI team.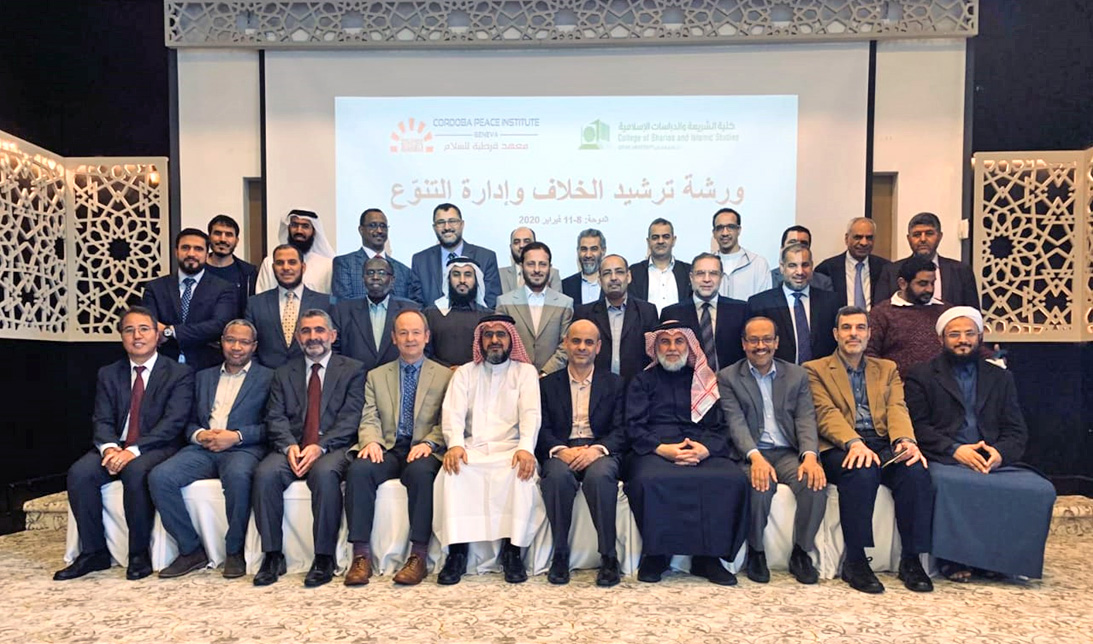 CPI training workshop at Qatar University, February 2020
News of the Institute
---
Qatar - CPI organised between 8 and 11 February 2020 at Qatar University a training workshop on "conflict transformation and the management of diversity". More than 30 university professors and 10 peace actors from outside the university took part to this workshop.
Tanzania - CPI delivered two peace promotion training sessions from 5 to 8 February 2020 to participants from Pemba, including 30 NGO members and 6 community leaders. The training covered multi-stakeholder dialogue, and community-based early warning rapid response.
Yemen - CPI participated in the conference "Post-war Yemen ... A Forward-looking Vision" organised by the Tawakkol Karman Foundation on 7 March 2020 in Istanbul. The contribution of CPI addressed the topic of transitional justice and reconciliation during periods of transition.
---