July - September 2019
Dear Reader,
Our Name has Changed
On its 17th anniversary this October 2019, the CFG is rebranding as the Cordoba Peace Institute – Geneva (CPI-Geneva or "CPI"). The change of name is motivated by the desire to expand the current focus on peace promotion interventions, through dialogue spaces and mediations, to capacity building and research in conflict transformation. Over the last seven years or so the MENA and Sahel regions have witnessed an increase in the number and severity of conflicts. This situation presents new challenges to which peace actors should adapt to be able to respond appropriately. We believe this can be met in part by building the capacity of local peace actors in communities affected by these violent conflicts, as well as by conducting action-research in order to devise informed peace interventions and draw lessons and best practices from the field.
In this autumn issue of the Cordoba Update, CPI-Geneva founding director Abbas Aroua looks at the eight months that have elapsed in the ongoing peaceful Algerian uprising and the challenges Algerians face to ensure an inclusive dialogue for a sustainable agreement. In the second article, CPI Sahel expert Abdoulaye Bâ reviews the situation in Mauritania in the wake of the presidential election there last June.
Over the last three months we have been busy in Iraq, Mali, and Tanzania delivering peace promotion training courses and facilitating dialogue spaces and mediations.
The CPI-Geneva Team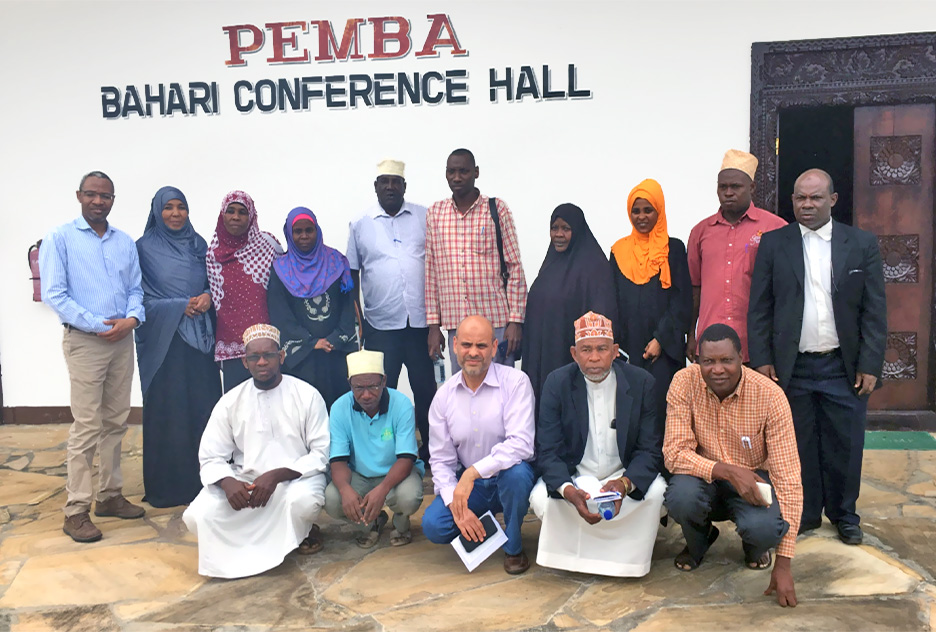 Peace promotion training course in Zanzibar
News of the Institute
---
Iraq - CPI organised its 5th field mission to Baghdad, on July 29 – August 3, 2019, aiming to assess with its local partners the progress of CPI's project in Iraq. A delegation of Iraqi religious scholars visited the CPI's Geneva office on 30 August and exchanged with the representatives of several Geneva-based peace and humanitarian agencies.
Lebanon - The Forum of Humanitarian Associations (FHA) in Lebanon, established in collaboration with CPI, organised a seminar on the challenges of humanitarian action in the country. FHA shared its experience in the field together with ways to develop the forum. Many Lebanese social work and religious actors, as well as those in the field of humanitarian action, attended the event.
Mali - CPI organized training courses on conflict transformation in Sikasso from 9 to 14 September and in Kayes from 17 to 22 September. These trainings, delivered in the framework of the accompaniment of the project of linkage of the Quranic schools to the Malian educational system, included about 90 masters of Quranic teaching.
Tanzania - CPI delivered on 27 June – 1 July, 31 July, 14-17 and 27-28 September, in Zanzibar, eleven peace promotion training courses on dialogue spaces, negotiation, mediation, peace journalism and community-based early warning rapid response to imams, students, civil society actors, and community figures.
---